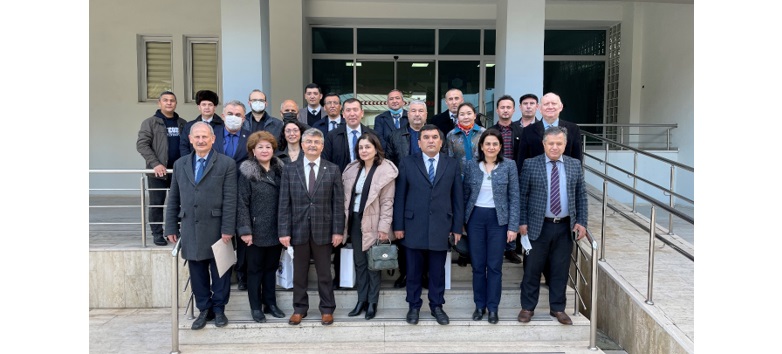 Namangan Engineering and Technology Institute Visited Ege University
Within the scope of the Bilateral Protocol signed between Ege University and Namangan Engineering and Technology Institute, the first step was taken on 27-28 December 2021.
The delegation, consisting of 11 faculty members, including the Vice Rector, Dean and Department Heads working in the fields of Engineering, Agriculture, Science and Social Sciences, visited 5 Faculties and 19 Departments of Ege University.
During their visit to Engineering, Agriculture, Literature, Economics and Administrative Sciences and Science Faculties of Ege University, 29 protocols were signed as a result of the meetings held about Staff and Student Exchange, Student Traineeship Mobility, Joint International R&D Projects, Dual and Joint Diploma Programs and Joint Publications. We wish this cooperation to be beneficial and auspicious for our University, Faculty and the whole Turkish World.